Okay so I'm just about ready to throw my hat in with everyone else's end-of-the-year/best-of lists. I'll be giving you my favorite individual tracks tomorrow and then you have to wait all the way till Saturday for my top ten albums! Torture I know. Believe me you probably won't be surprised with anything on it so don't get too excited.
BUT
for today I'm going to give you my
top five EP's of two-thousand and five
! I know you're excited for this. EPs themselves are usually teasers for a full album so here's your teaser for Saturday's album list.
(Unrelated: I don't know, it seems like 100mb is used up pretty easily for me. Probably the Christmas mix. So I'm going to have take down some older songs. If you find my site looking for the songs and want them, e-mail me.)
5. Iron & Wine-
Woman King
This little effort was a grower for me. I immensely liked the title track and "Jezebel" from Sam Beam's home recordings, but the other songs took a little while. You might be wondering how this beat out the split EP with Calexico and I'll say to you, well I just didn't like that EP as much. Simple as that.
mp3:
Iron & Wine-Woman King
4. Wolf Parade-Wolf Parade

This EP was probably the biggest teaser of the year. Contained two songs bound to be on their debut full length and two other unreleased songs. The other songs, "Disco Sheets" and "Lousy Pictures" are great tracks that definitely would have fit on
Apologies to the Queen Mary
.
mp3:
Shine a Light

3. Toothfairy-

Formative
Chad Crouch, founder of Hush Records and frontman of Blanket Music, released his solo EP of sorts. It's filled with great electronic beats and midi keyboards, but Crouch's voice and lyrics make the EP great. The EP's about adolesence, and songs like "Stephanie, My First Crush," are about the awful existence as a pre-teen. Unnecessarily cute and under the radar.
mp3:
Kicked Outta the Band
2. The Changes-

The Changes



I almost didn't include this one because I haven't had it for a long time, but gosh darn t if I just don't love it!! The songs on it are all amazing and catchy and just superb! This Chicago band is going places if they've got more like these songs up their collective sleeve. I love this CD so much and want to thank their manager Chris for sending me a copy.
mp3:
When I Wake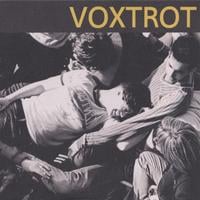 1. Voxtrot-

Raised By Wolves



I feel like this EP has been out forever! I have listened to the songs so many times and they're still amazing every time I hear them. This is the best CD I've heard from a newish small unsigned band this year. I love the band so much and it doesn't hurt that they're from Texas. These kids too are gonna be going places! They should tour with the Changes. That'd be amazing. Anyway if you don't have this CD, do get it! It is amazing and these 5 songs are some of the best pop songs crafted in a long time. I am eagerly awaiting their new EP and album coming out next year.
mp3:
The Start of Something