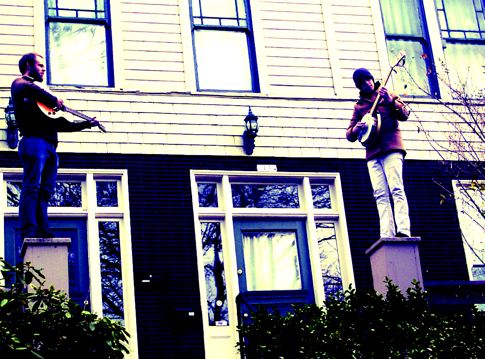 Horse Feathers
' debut album
Words Are Dead
is about to be released September 26th. Out of all the bands being pushed on you why should you choose them? Simply, you'll fall for them. Singer Justin Ringle kind of sounds like the lovechild of Sam Beam and Will Oldham, with a terrific volume that fills a room easily, coming down again to sound smaller than anything. Rustic guitar picking matched a dirgeful cello and violin, and occasionally a gentle banjo back Ringle's voice, creating songs that won't stop haunting you.
Dustbowl
Walking & Running
Words Are Dead
is released September 26th on
Lucky Madison
(home of Talkdemonic and Point Juncture, WA).