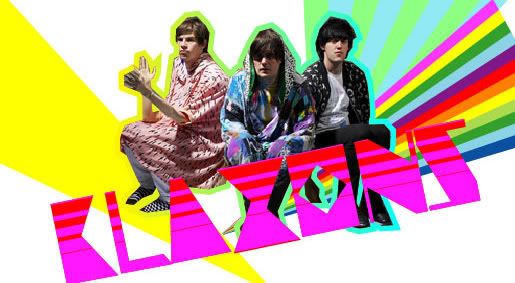 You've probably most definitely heard noise of
Klaxons
. In case you haven't, here it is. They're three British kids making "neu-rave" but I don't really get that tag. I think it's just hopped up dance punk with an art school twist. They're all about the bright colors and crap, so I guess maybe that's where the rave thing comes in?
Their debut US EP
Xan Valleys
comes out October 6th on
Modular
. Here's the video for "Gravity's Rainbow"