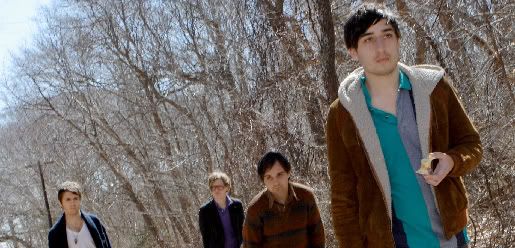 I'm kinda sorta really late to the game when it comes to
Grizzly Bear
. I remember the buzz surrounding their album
Horn of Plenty
and the accompanying remix album featuring tunes tweaked by Final Fantasy and Simon Bookish. Their new album and first for
Warp Records
Yellow House
was a slow burner for me. I'm not gonna lie: it was hard to listen to. The tunes were slow and I'd have rather swum through molasses. Standout tracks like "On a Neck, On a Spit" and "Knife" definitely helped me come around. It's not my favorite record of 2006, but it does have it's moments.
On a Neck, On a Spit
Lullabye
Yellow House
is out today.
Buy it at Insound.
As if you didn't hear, they're
touring
with TV on the Radio this fall so be sure to check that out.