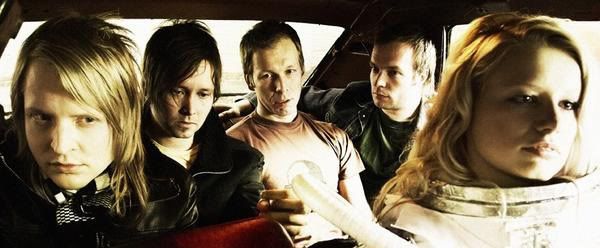 With a name like
Husky Rescue
they've got to be great. I'd heard the name thrown around but until I heard "Summertime Cowboy" I wasn't interested. The singer's fragile-sounding voice, more like a bird cooing, is swallowed up in the 60's guitar struts. Sort of reminds me of Goldfrapp covering Nancy Sinatra. They're from Finland so the Scandinavian thing definitely still applies.
Lucky for me, Husky Rescue's going to be part of next weekend's
Austin City Limits Festival
. I haven't written as much on it as I did last year, but Janet from
Out the Other
is still taking on every artist playing at the festival and writing them up. Check it out if you're going.
Here's
her write-up on Husky Rescue with a couple more mp3s.
Husky Rescue-Summertime Cowboy (Serge Santiago Re-Edit)
Mocky also remixed the song which you can still get at
The Rich Girls Are Weeping
.
Buy their album

Country Falls

.
Extra added bonus hotness:
Mylo-Drop the Pressure (Rex the Dog Remix)