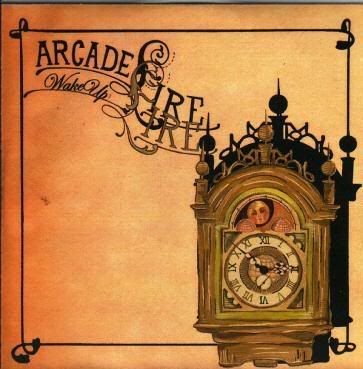 Funeral
's been around for a long time now but the band doesn't think anything of
releasing their fourth single
for one of the best songs off the album, "Wake Up" on Rough Trade. There's not much detail as to b-sides, although there will probably be a live version of the song. I'm hoping a David Bowie cover will pop up!
I'd never seen
this
before buut it's an animated video for "Laika." I like it better than the "Power Out" one but I think they coulda done better.
Sing "Laika" on karaoke night!
Previously on Dreams of Horses,
Arcade Fire covers Bowie.
A lot of this news has been thieved from the
ArcadeFire.net forum.
Which is really good if you haven't been.