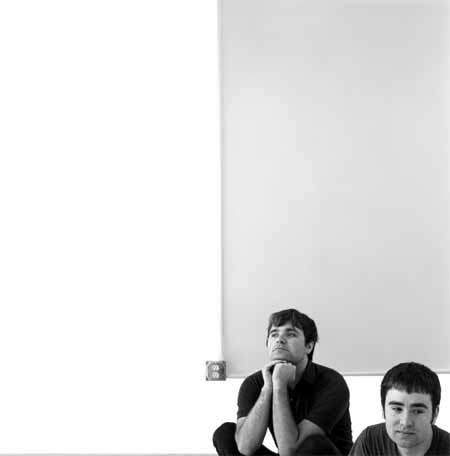 Soo I've been finding a lot of remixes of stuff today. So you reap the benefit! Now it's Postal Service. You know you love them.
Such Great Heights (John Tejada Remix)
We Will Become Silhouettes (DJ Vitamin D Remix)
Nothing Better (Styrofoam Remix)
Bonus! Extra songs/covers
Be Still My Heart
Against All Odds
The Shins-We Will Become Silhouettes
Suddenly Everything Has Changed (Flaming Lips cover)
(follow link)
Yeah okay that wasn't much. Whaddya expect?
EDIT: Sorry 'bout those links that didn't work. Thanks to
Brian
for pointing it out.