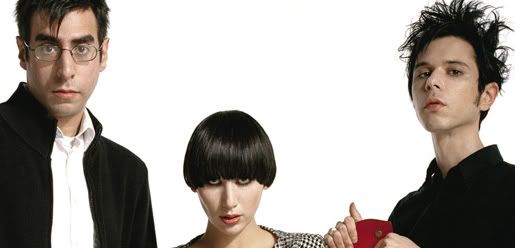 Today the
Yeah Yeah Yeahs
hit Dallas for the first time in a few years. Maybe three. Too long! I saw them in Salt Lake City in April thankfully, and I can't wait to see them again.
Their show tonight at
Gypsy Team Room
is SOLD OUT. Didn't get tickets?
Good Records
has you covered! For you lucky folks, the Yeahs are playing an acoustic set at 5:30 today for you! Wow! Hopefully they show up unlike The Gossip...
Unluckily for me, 1) I work until 5 and 2) I'll still have to drive to Dallas from Tyler. Yeah. So I'll be missing it but hopefully you won't!
Here's some studio goodies that never made it onto
Show Your Bones
.
Sealings
Down Boy