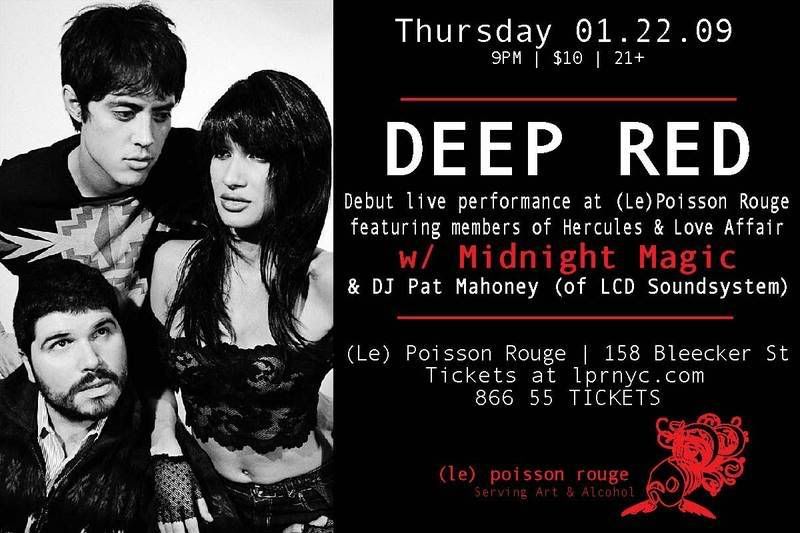 What could only be good news really is.
Deep Red
is the side project of Andrew Raposo, Morgan Wiley & Nomi Ruiz, all members of 2008 breakout act
Hercules & Love Affair
. Formed while on the road, the band will be playing their very first show in New York this week on the 22nd.
If you're desperate to hear new Hercules & Love Affair, you can use these two tracks to try and soothe your jazz-disco needs. Deep Red's sound is very similar to H&LA so, enjoy! And go see them if at all possible!