Never too early for Christmas!
Chris
may be holding himself back from mentioning Sufjan but I'll take my chances at using his name again.
Sufjan released three Christmas EPs to friends and family years ago and, by the graces, they've made it online for those of us who are sadly not friends and family of Sufjan. They're wonderful, and everyone always talks about Christmas in July right?
Thanks a
ton
for
Irresponsible Journalism
for having these up. (They're all zip files; left click and save target as)
Sufjan Christmas Volume 1
Sufjan Christmas Volume 2
Sufjan Christmas Volume 3
Go here
for the tracklistings.
For you non-Sufjanians.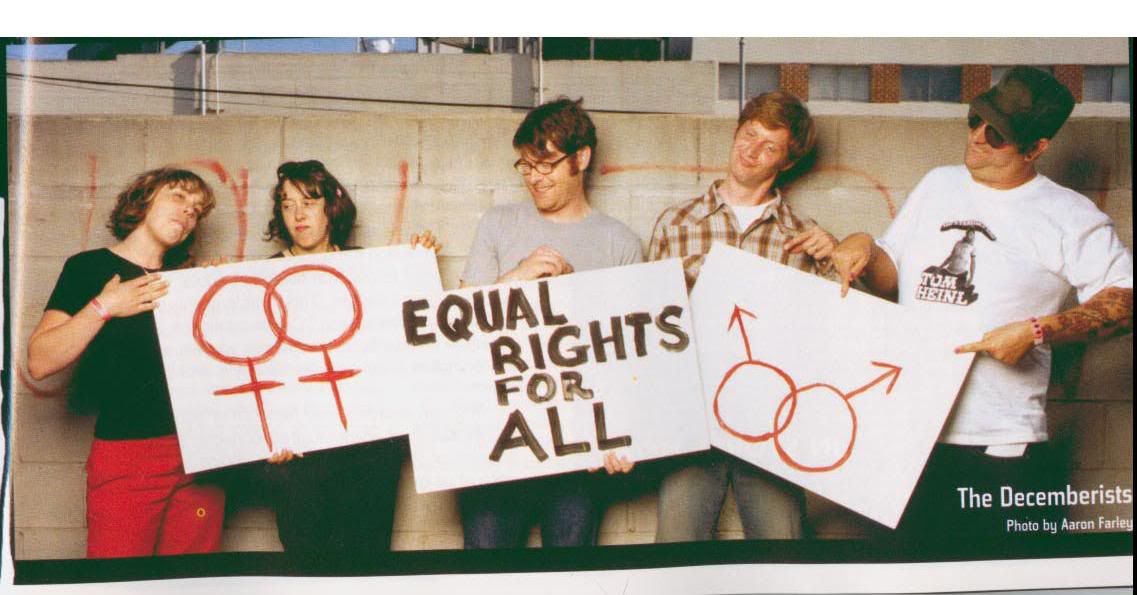 Dodge
posted a lot of Decemberists covers
last
week but missed a few.
The Decemberists-Sickness (Donner Party cover)
The Decemberists-Let's Go (The Feelies cover)
The Decemberists-Tonight (The Soft Boys cover)
The Decemberists-Nobody's Home (Pink Floyd cover)
The Decemberists-Pablo Picasso (partial Modern Lovers cover)
A reminder: To those of you who never bought the Decemberists' EP
The Tain
, you have no excuse now that KRS has re-issued it! It is out today and the only difference between this and the original is the packaging.
And don't forget, they're going to be on Conan O'Brien tonight!!
If you're a non-Sufjanian and an anti-Decemberist, well, you're sore out of luck today.
Oh alright.
Torr
put up two new Dandy Warhols songs from their upcoming album. Here's the first single:
Dandy Warhols-Smoke It